Without geographical boundaries, Hong Kong Public Libraries will lead you and your little one on the online cultural journey in local neighbourhood, know more about the historical development of Blue House in Wan Chai and the factory-turned JCCAC. Children can even experience and create the traditional arts flower plaque and big head buddha, community art yarn jam, letterpress printing as well as read selected thematic story books.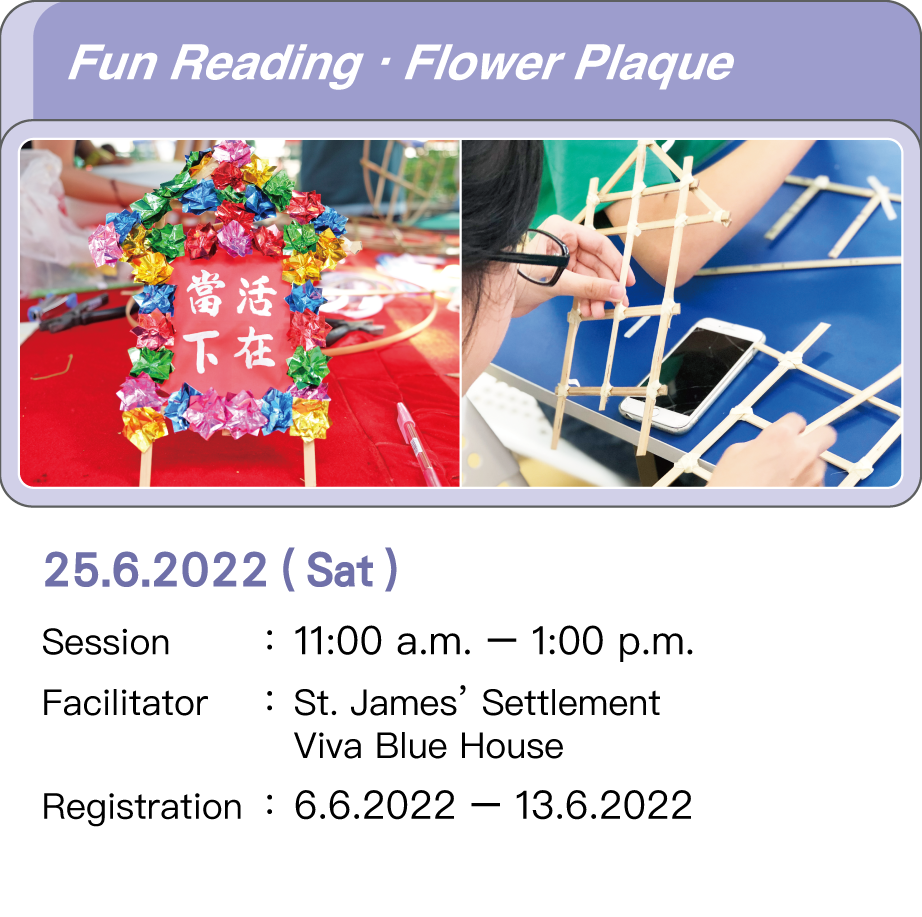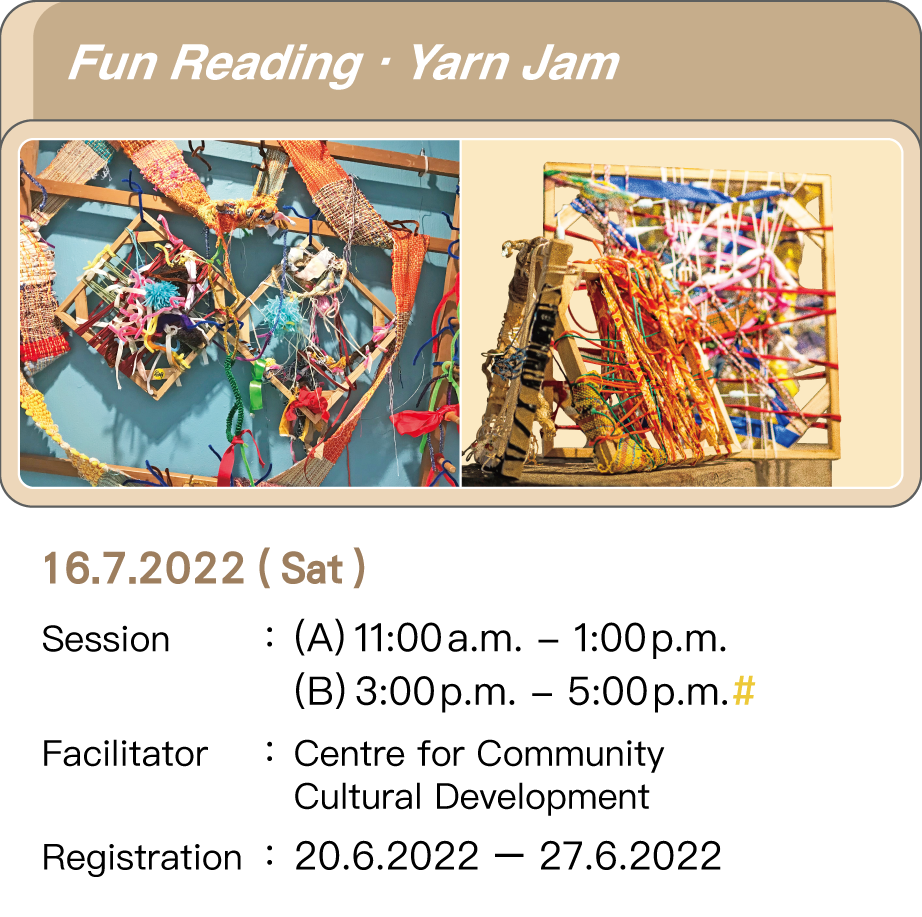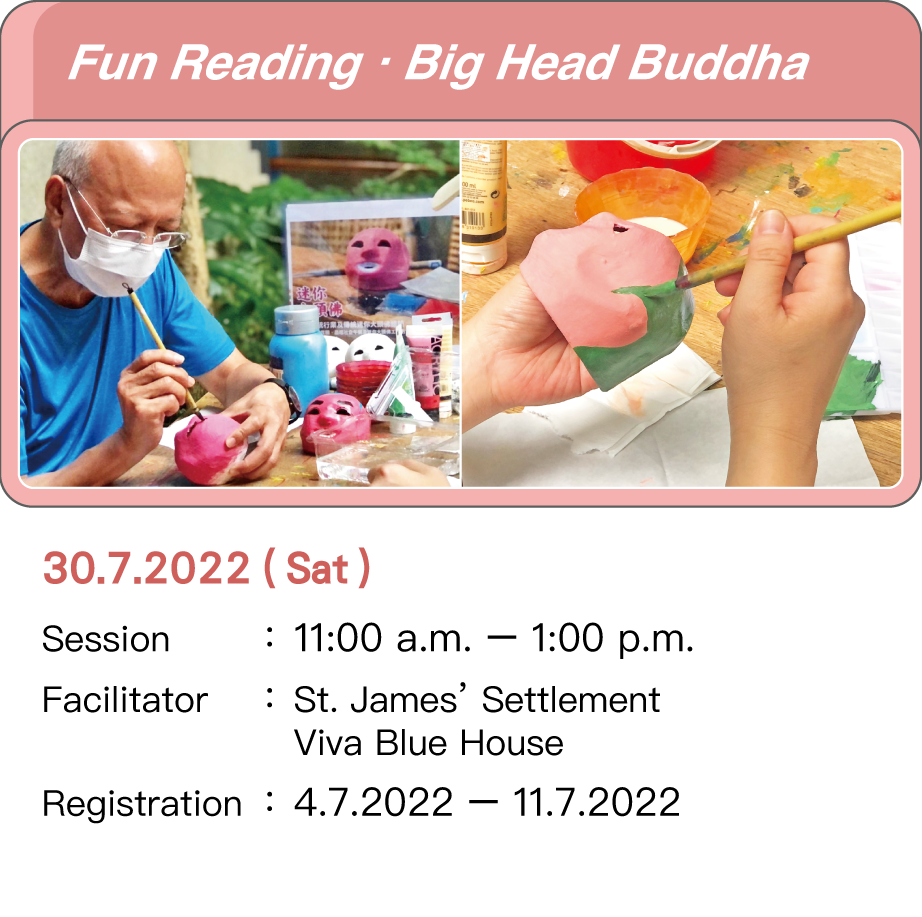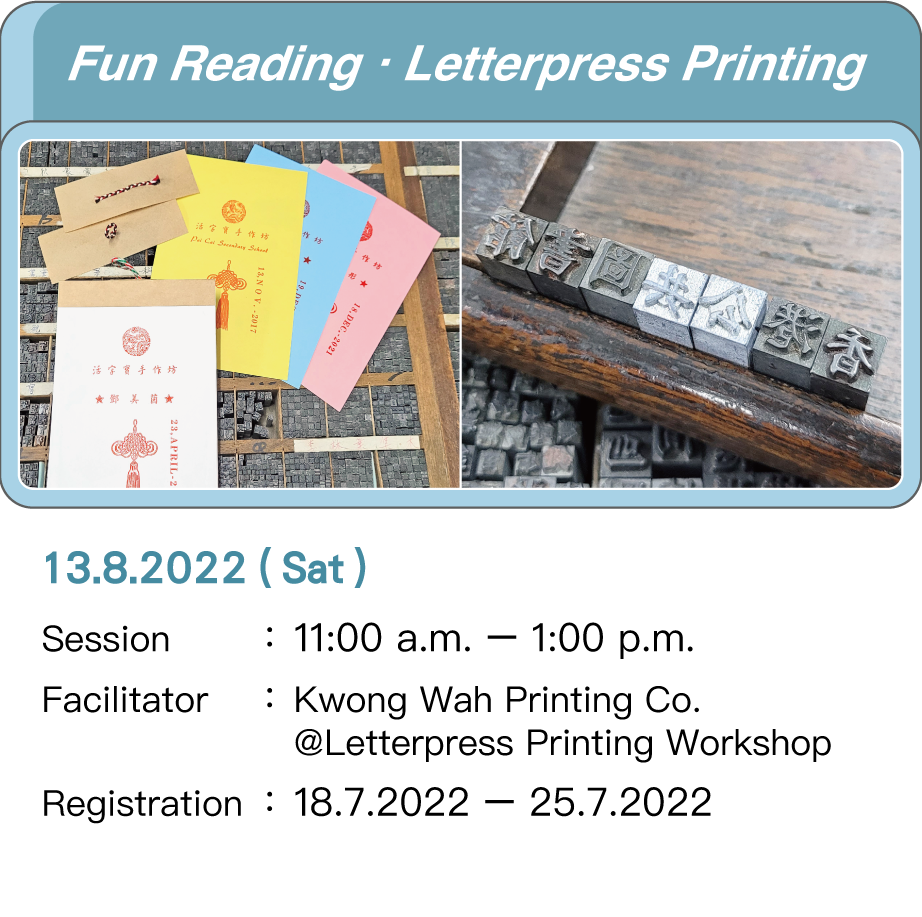 Target:
Parent-child (One child aged 5-12 and accompanied by a parent / guardian aged 18 or above)
Quota:
Free admission. The workshops will be conducted in Cantonese through ZOOM online platform.
60 pairs of parent-child each workshop

*

, each pair of parent-child will receive one material kit.
Registration Method:
Name of participant (Child and the parent/guardian)

Age of the child

Contact telephone number

Terms and Conditions of the Activity:
*

Ballots for allocation will be conducted if enrollment exceeds quotas.

# Fun Reading‧Yarn Jam: 30 pairs of parent-child each session, please select a time slot for registration.

The Organiser will give priority to those who have not successfully joined in "Fun Reading‧Handicrafts" activities.

Successful participants will be required to present the HKID or student handbook with name and photo of that child aged 5-12 to HKPL staff for verification when collecting the material kit at office located at Fa Yuen Street Municipal Services Building, Mong Kok during office hour.

Failure of collecting the material kit before the designated date will result in the cancellation of the right of joining the activitiy and the respective quota(s) will be allocated to participants in the waiting list.

The ZOOM meeting ID and password will be sent to the successful participants via email 2 days before event day.

Participant who is unable to turn up on the event should inform the Organiser by email (mpu1and2@lcsd.gov.hk) at least 5 days before the event starts. The Organiser reserves the rights to accept his/her registration for other "Fun Reading‧Handicrafts" activities.

The Organiser reserves the right of final acceptance on registration.
Enquiry: 2786 2110