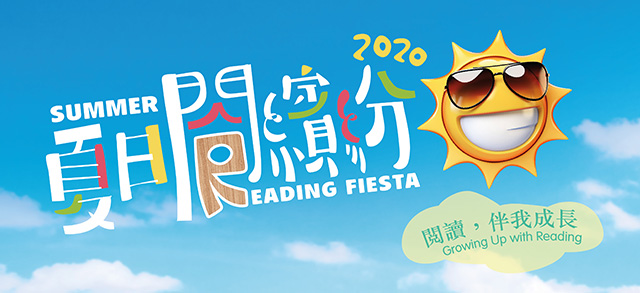 The Hong Kong Public Libraries organises a large-scale reading activity for children each year, Summer Reading Fiesta. Parents and children are encouraged to read and enjoy in the sea of books together in summer.
Online Cultural Performances
Online Storytelling Theatre - Town Musicians (In Cantonese)
Performance Group: Jumbo Kids Theatre
(Link to the video: https://www.youtube.com/watch?v=eMD7oOElSrk)
The Proud Chicken, Timid Cat, Impulsive Dog and Stubborn Donkey love music very much. They form a band and travel to play music everywhere. Will they become famous musicians as they wish?

View anytime online from now till 30 September 2020.
Online Children's Drama - Journey to the West (In Cantonese)
Performance Group: Ming Ri Institute for Arts Education
(Link to the video: https://youtu.be/AXaVua77QRw)
This drama shows a new way to present the story of "Journey to the West" in which a monk journeyed to the west with his three disciples in quest of Buddhist scriptures. They met the Bull Demon King, Princess Iron Fan and the Spider Demon, and learned to be brave and responsible. Performers will act with puppets and bring you a happy watching time with your kids.
View anytime online from now till 4 October 2020.
*In view of the latest situation of COVID-19, further measures have to be adopted to maintain social distancing. The leisure and cultural venues / facilities reopened earlier will be temporarily closed starting from July 15 (Wednesday) until further notice. All cultural performances, reading activities, parent-child workshops and Exhibition on Winning Entries (Hong Kong) of "4.23 World Book Day Creative Competition" in 2020 - "Growing Up with Reading" of Summer Reading Fiesta will be cancelled.