Children's Multimedia Room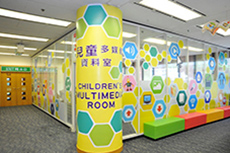 The Children's Multimedia Room located on 2/F of the Hong Kong Central Library provides various multimedia resources including children CD-ROMs; MMIS stock and online information for developing the children's interest in computer literacy and enabling them to learn through interactive games and quizzes.

It consists of 24 multimedia workstations for children aged 3-12 to gain access to intelligent and educational CD-ROMs covering a wide variety of topics such as language and mathematics learning, general studies and art.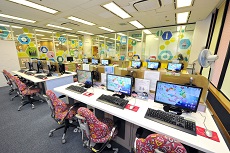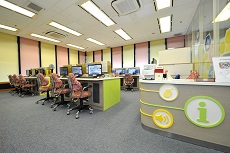 Users can make appointment by telephone or in person within one week. Parents are welcome to accompany their children to use the facilities together to enhance the learning ability of their children and foster parents/children relationship.

Please refer to the Conditions of Use for details.
Group visit application is also welcomed. Please refer to the Application for Group Visit and Guideline for details.
Enquiry and Booking: 2921 0375