Toy Library
In view of the latest situation of COVID-19, the Toy Library will be temporarily closed from 7 to 20 January 2022. For the arrangements of service resumption and registration, please note the latest announcements of the Hong Kong Public Libraries. For enquiries, please contact our staff at 2921 0386.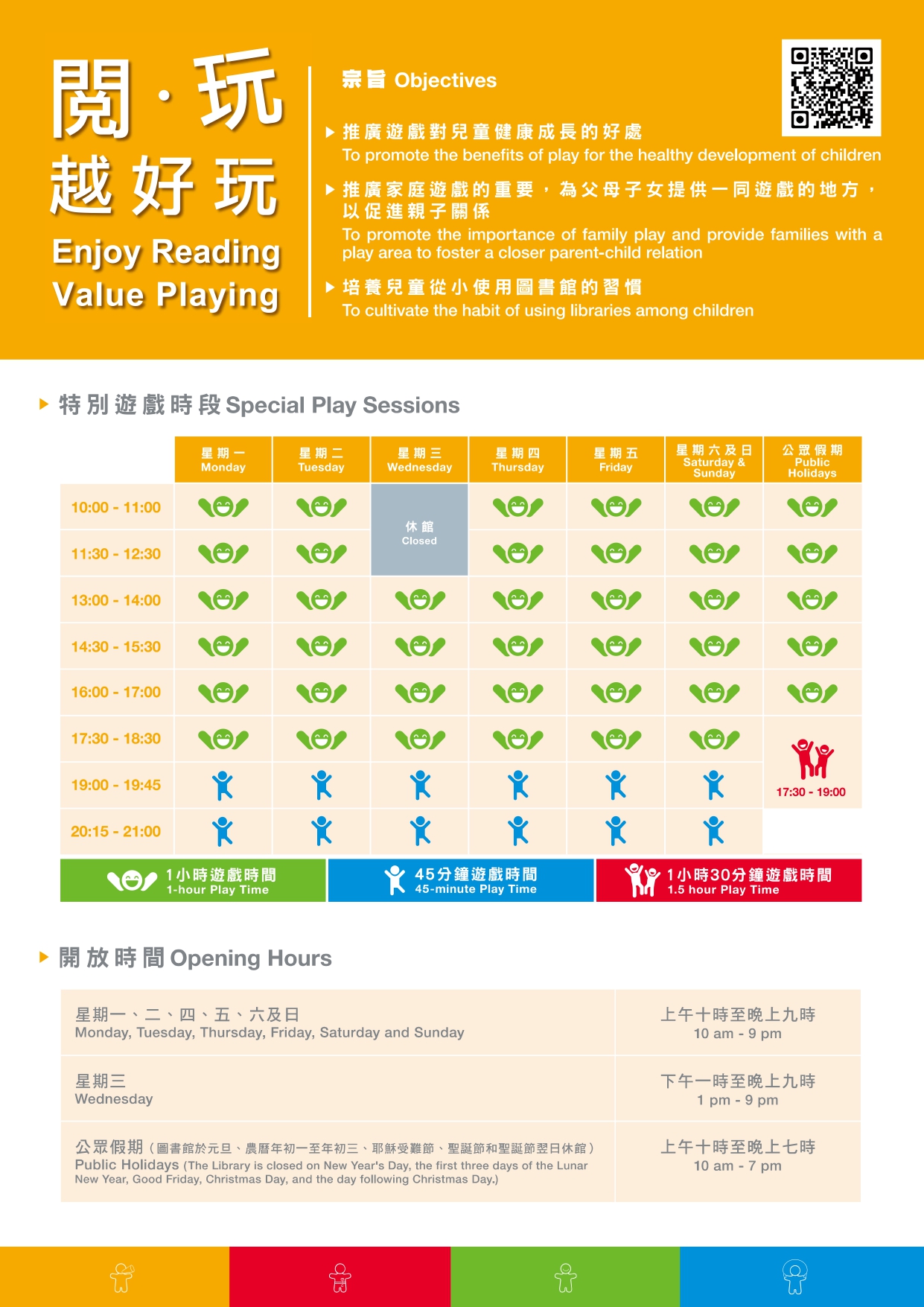 Located on the 2/F of the Hong Kong Central Library, the Toy Library is the first public toy library in Hong Kong targeting children aged eight or below and their parents.
Readers may reserve play sessions in person at the Toy Library or by telephone during the opening hours within four days prior to using the service. Each person can only reserve one session per day. For hygiene reason, all users are required to have body temperature check, use hand sanitiser, wear their own mask and wear socks before entering the Toy Library. Please refer to the Opening Hours, Sessions and Conditions of Use of Toy Library for details.
For reservation, please call during opening hours at 2921 0386. Application for group visit is now temporarily suspended until further notice. For general enquiries, please call at 2921 0378.