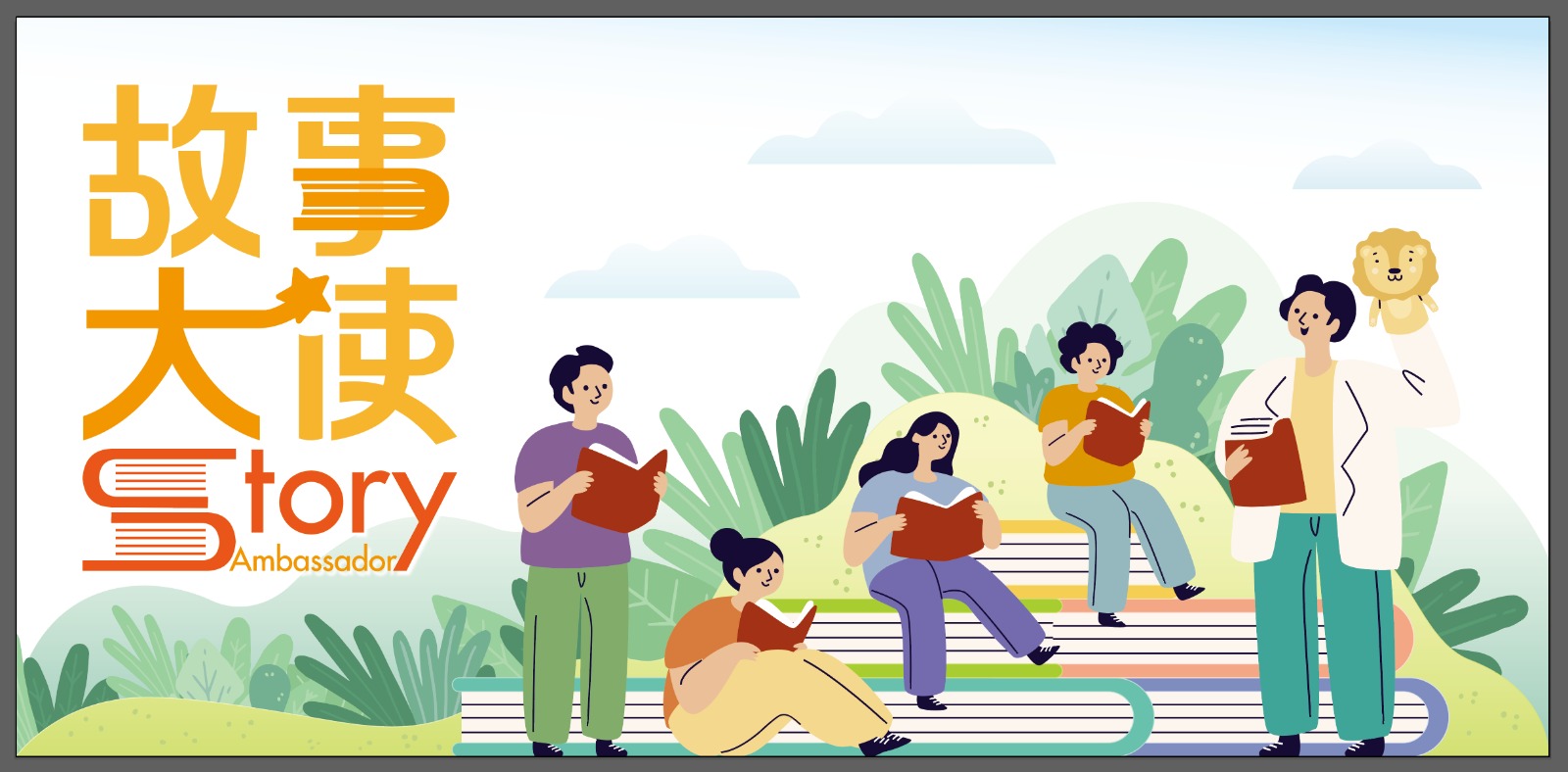 Past training and activities
Take a look at how they became the Story Ambassador and shared stories at different library activities.
The Story Ambassador – Training
To become the Story Ambassador, they must attend training sessions on storytelling skills and volunteer services. The Hong Kong Public Libraries also provides enhancement training to strengthen their storytelling techniques.
Sharing Sessions on Storytelling Skills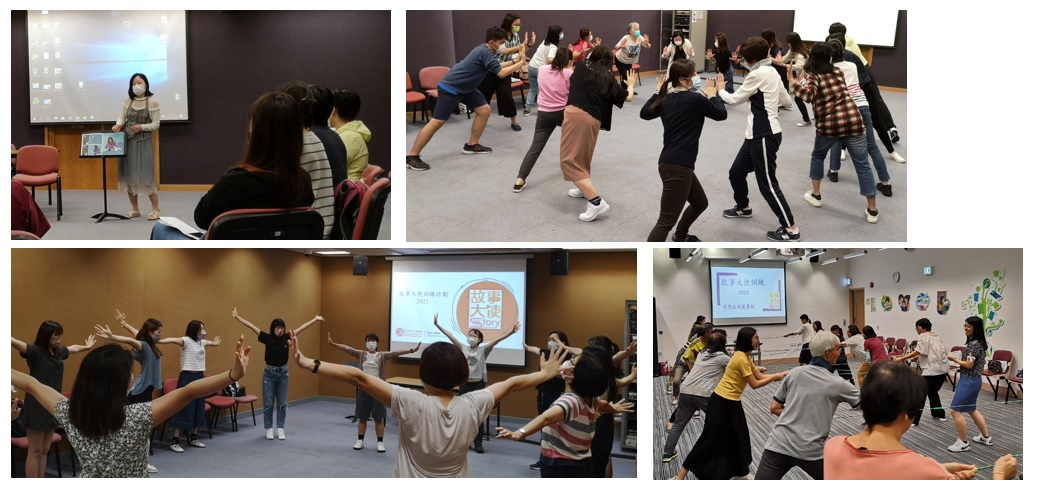 Introductory Session on Volunteer Services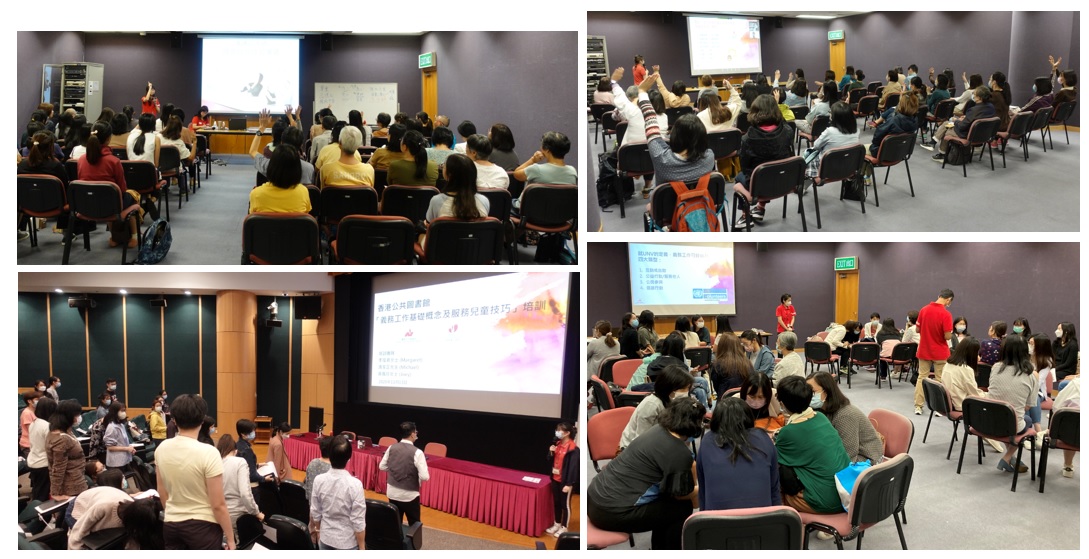 Enhancement Training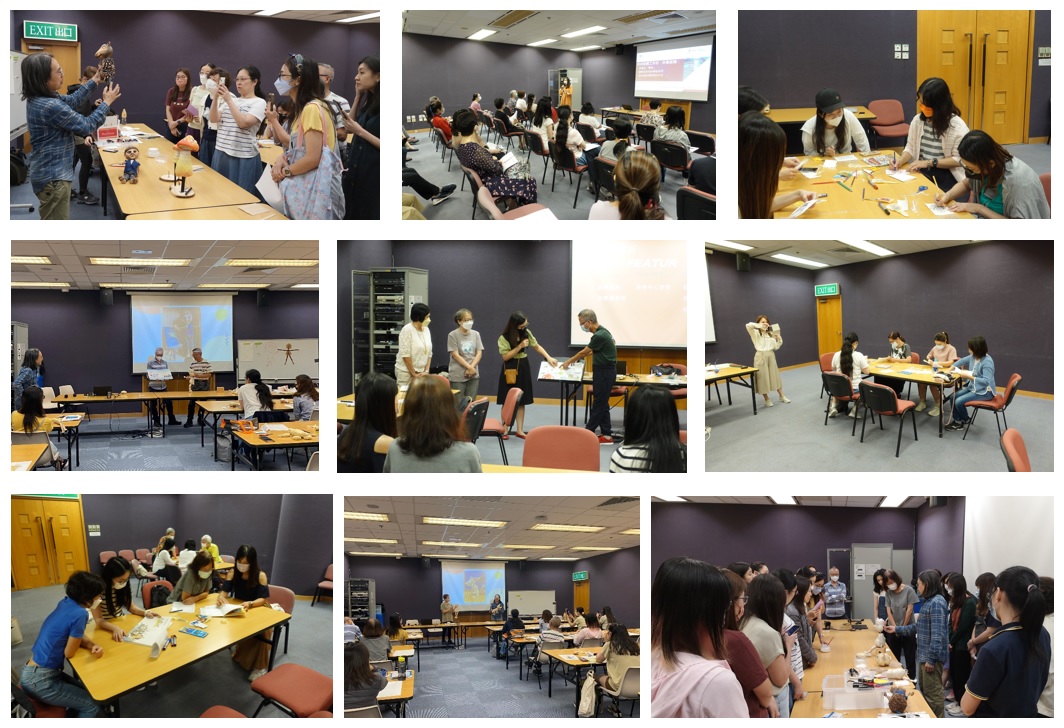 Story Ambassador - Activities
After the training, the Story Ambassador has joined various libraries' activities and delivered storytelling to kids. The Story Ambassador has participated in Hong Kong Library Festival's "Gulliver Immersive Storytelling Wall", Sharing of Stories of 18 Districts and Joyful Story Time. Other activities including Library-on-Wheels, Stories-On-Board, LCSD Edutainment Channel Programme: Fun Reading at Hong Kong Historic Buildings, Pop-up Library, Book Bag Pick-n-Read, A Date with Reading, An Adventure with Book-loving Whale, and presented stories at kindergartens as well as community libraries, etc.