Summer Reading Month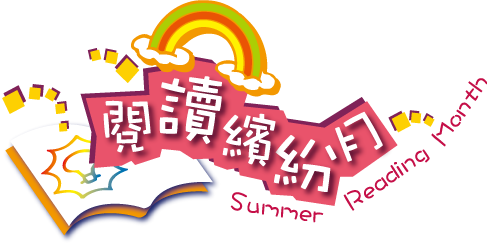 From 2002 to 2017, the Hong Kong Public Libraries (HKPL) has been organizing the territory-wide summer programme for children, Summer Reading Month, aiming to promote summer reading and encourage parent-child reading through thematic exhibition and a variety of reading activities.
The activities of summer Reading Month are rich and full of fun. In addition to the thematic exhibition, an array of activities include parent-child talks, variety shows, interactive storytelling workshops, parent-child workshops, contest on dramatization, etc. In order for parents, teachers and children to know more about the theme, a thematic guide to books and multimedia resources in the public libraries has been prepared for further reading on the theme.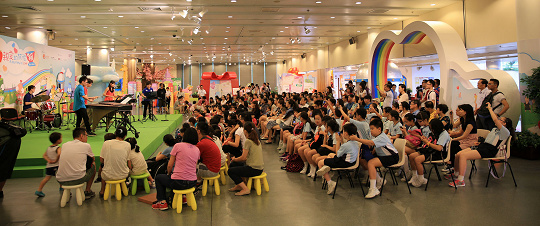 Children and parents enjoyed the percussion concert.
Video: Thematic Exhibitions in the Past
2014 : The Earth and I: Sustainable Development
2013 : The Journey of Love Bon Bowl
Thematic Exhibitions In the Past
2017 : A Tour of Chinese Culture
2016 : All About Sports Events
2014 : The Earth and I: Sustainable Development
Programme Booklets In the Past
Summer Reading Month 2017 Programme Booklet
Summer Reading Month 2016 Programme Booklet
Summer Reading Month 2015 Programme Booklet
Summer Reading Month 2014 Programme Booklet