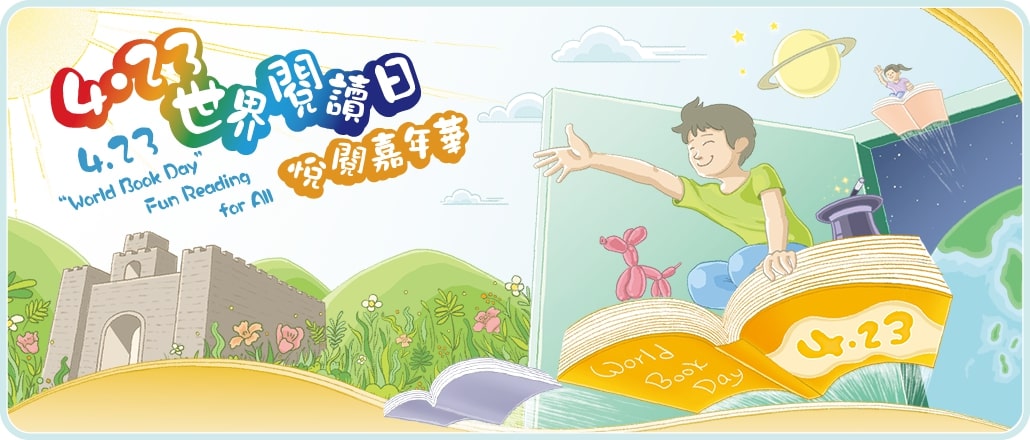 4 ‧ 23 "World Book Day" Fun Reading for All
The Hong Kong Public Libraries (HKPL) presents a series of fabulous activities on 4.23 "World Book Day", encourages the public to read books every day, motivates children and young people to read and create so as to enrich their scope of reading.

Children and parents are welcome to join a series of reading activities at Hong Kong Central Library and designated branch libraries.




Story Ambassadors share the stories of Chinese historical figures, supplemented by interesting extension activities, to offer enjoyable story time for children.
Time

Venue

Registration

10:30-11:30

Sham Shui Po Public Library

2234 5122

Tiu Keng Leng Public Library

2360 1678

Yuen Chau Kok Public Library

2324 2700

14:00-15:00

Aberdeen Public Library

2921 1056

Tsing Yi Public Library

2497 2904

15:30-16:30

Shui Wo Street Public Library

2927 3055
Children aged 6-10 and their parents are welcome. Please contact the Library for registration from 9 April . First-come-first-served.
Free admission. Conducted in Cantonese.