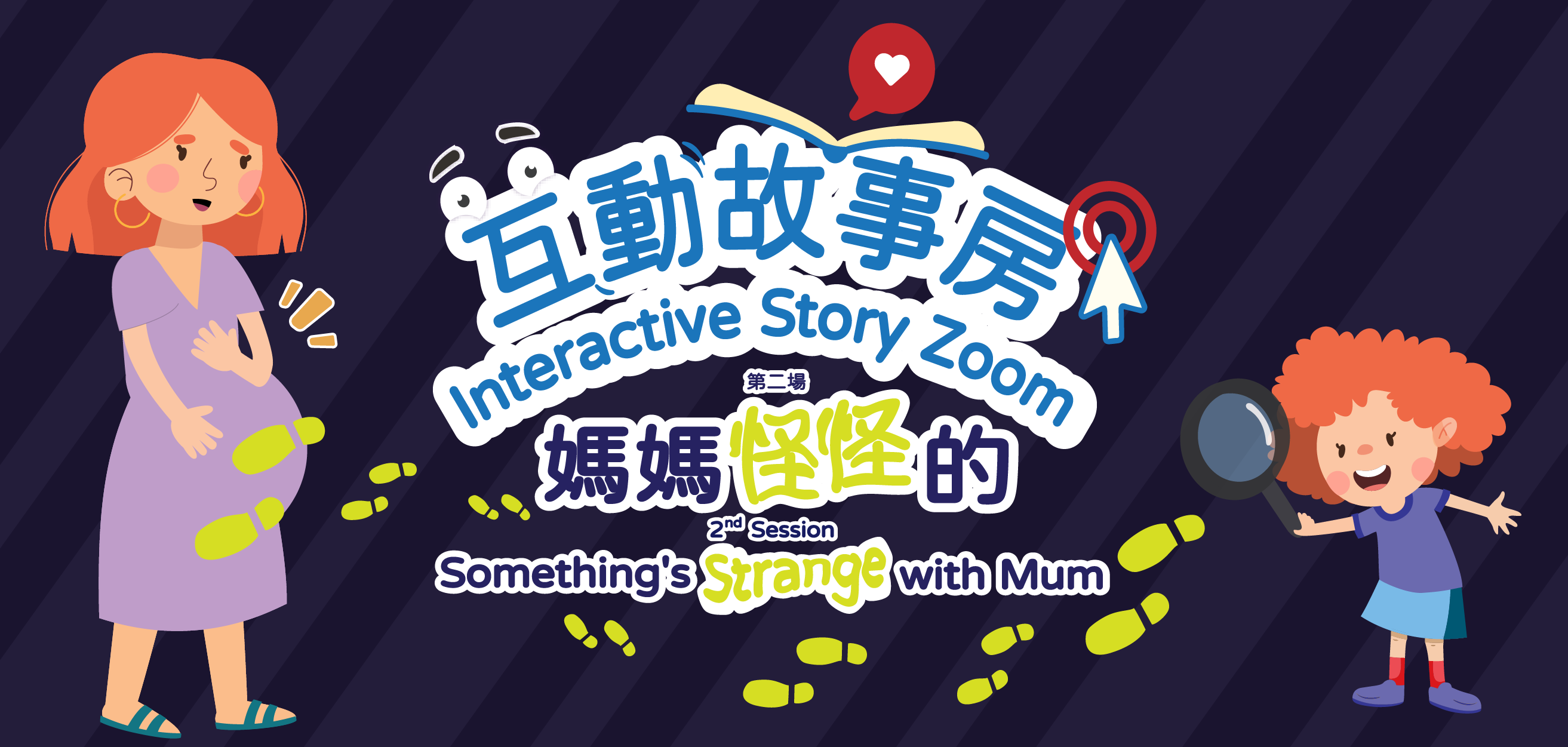 Interactive Story Zoom - Something's Strange with Mum
Vote for Your Story Path!
Let's become Little Detective to unveil the hidden secrets of Mum with Bean Bean!
Date

:

2021/8/20 (Friday)

Time

:

3:00 p.m. – 3:30 p.m.

Mode

:

Zoom Online Platform (Enrollment close

d)

& YouTube Live Streaming

Language

:

Cantonese

Storytellers

:

Carmen Lee (Author of《媽媽有古怪!》) and Leong Lap Chu (Actress)

Recommended book list

:

Charge

:

Free

Registration Period

:

2021/7/16 – 2021/7/22

Target audience

:

Children aged 3 - 6 and their parents

Quota

:

50 families (One parent from each family unit could apply for the event.)
Remarks: The successful participants will be notified of the changes of the programme.
Enquiry : 2751 1187
Organised by :

Supporting Organisation :