A thesis is an article written by scholars, researchers, or students to present research results. The electronic resources provided by the Hong Kong Public Libraries are handy tools for novice writers to gather information for reference more efficiently. Here are examples to show related article references through a search of the subjects of "Technology" and "Business" or the keywords of "Virtual Reality" and "Shopping" from three e-databases.
Ulrichsweb【Login】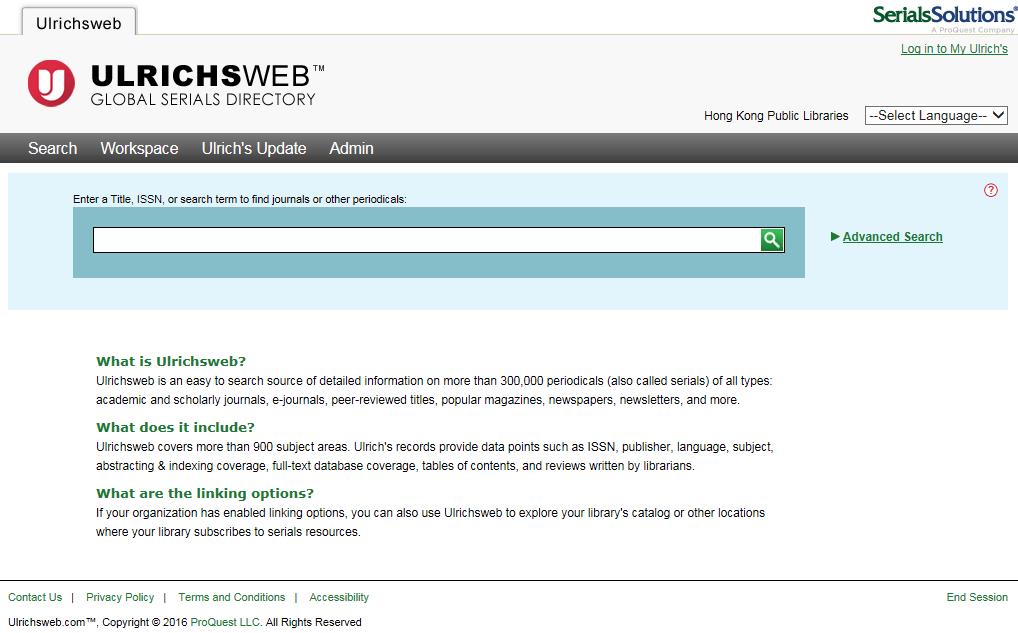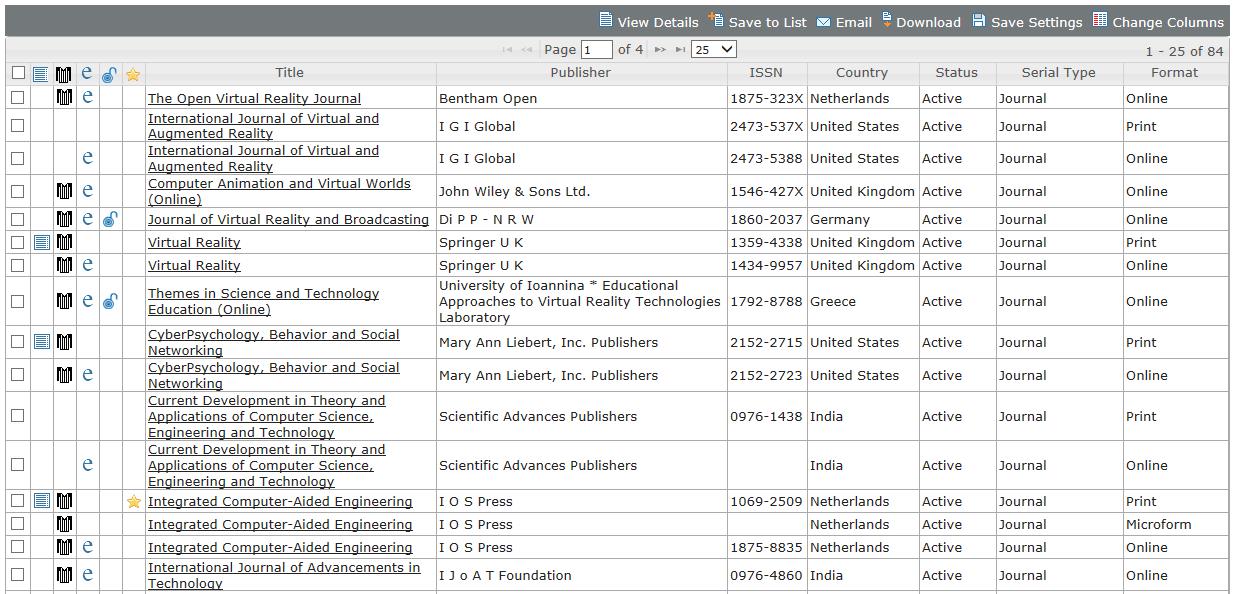 China Academic Journals Full-text Database (CJFD) (Chinese e-Database)【Login】
王春影、曹西旺、何曉娟[長春工業大學]。〈VR技術在網購中的初探〉。《中國新技術新產品》,2016,第11期。
王語抒[中國石油大學]。〈電商行業融入體驗經濟的必要性及途徑〉。《現代商業》,2016,第7期。
朱冬。〈戴上頭盔就能買買買-這靠譜嗎?〉。《中外管理》,2016,第7期。
吳勇毅。〈"Buy+":虛擬現實能顛覆現有商業格局嗎?〉。《售與市場(管理版)》,2016,第6期。
徐婧瀾。〈阿里巴巴搶灘VR市場虛擬現實購物指日可待?〉。《中國傳媒科技》,2016,第Z1期。
〈零售業資訊〉。《中國眼鏡科技雜志》,2016,第13期。
OmniFile Full Text Mega【Login】
Bacon, Jonathan. "Shopping in a real-time future." Marketing Week (3 March 2016): 22-23.
Conway, Richard. "Change & disruption." NZ Business + Management 30, no. 2 (March 2016): 42-43.
Harris, Rebecca and Michael Byers. "The extraordinary future of shopping." Marketing Magazine 121, no. 1 (Spring 2016): 24-26.